Science and technology: Thrust for the mechanical industry
(VEN) – Science and technology (S&T) is considered an important "kick", creating a thrust for the mechanical industry to develop, and successfully implementing the Development Strategy of Vietnam's mechanical industry until 2025. , a vision to 2035 has just been issued by the Government in March 2018.
Proactive localization
Mechanical engineering is a fundamental industry that has strategic implications for the rapid and sustainable development of the domestic economy. In fact, thanks to attaching importance to research activities, technology acquisition and technology transfer, the domestic mechanical engineering industry has achieved remarkable results, contributing to the industrialization and modernization of the country.
Facing this issue, Mr. Chu Ngoc Anh – Minister of Science and Technology – said that, in the field of mechanical engineering and manufacturing, hundreds of types of products come from the results of S&T research activities that have been designed and manufactured. to create success at competitive prices, meet production requirements, contribute to increase localization of equipment, and reduce imports. Some corporations have the capacity to be the general contractor for large projects with billions of USD, some products have reached quality standards equivalent to imported products, qualified for export and compete with products. foreign. In particular, for the transport engineering major, a value chain of manufacturing components, supporting equipment and assembly details has been formed. In the field of agricultural mechanics, a group of products, equipment, machines, and production and processing lines for domestic production and export have been created.
Talking to reporters, Mr. Tran Viet Hoa – Director of Department of Science and Technology – Ministry of Industry and Trade cited, in the mechanical field, some units and enterprises (DN) under the Ministry of Industry and Trade are the Institute of Mechanical Studies. Industrial Machinery and Equipment Corporation has mastered the design and manufacture of hydro-mechanical equipment such as large-sized, high-complexity flat valves and supply valves for construction projects. hydroelectric plants across the country, contributing to speeding up and completing the construction of Son La hydropower plant. Or, Hai Duong Pump Manufacturing Joint Stock Company conducts research on self-design and manufacture of most types of pumps, with a capacity of up to 2,200 kW, flow up to 50,000 m3 / hour, head of up to 1,000m with quality. good, competing well with foreign products of the same type, meeting most of the needs of the country's economy, achieving the localization rate of 95-100%, selling price equal to 80-90% of Korean pumps, 60-70% of the pump price of G7 countries.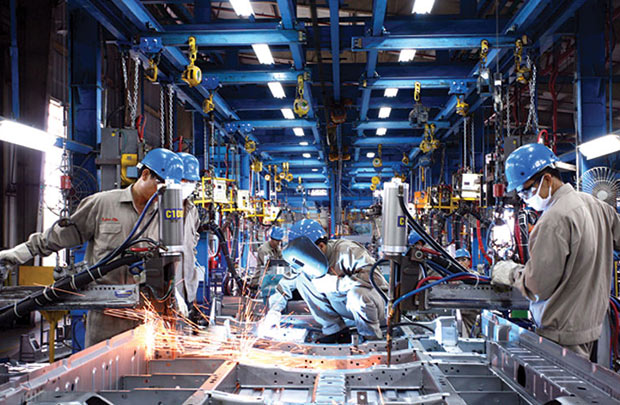 Assoc.Prof.Dr. Nguyen Chi Sang – Director of the Institute of Mechanical Research – said, if before 2005, Vietnam had to import most of the mechanical and hydro-mechanical equipment from foreign countries, but then with the policy of the Government on the domestic market. to the maximum extent possible and under the direction of the Ministry of Industry and Trade, domestic enterprises have sought to buy foreign designs, combined with available experience to conduct localization. Up to now, we have completely mastered the design, manufacture and supply of equipment for dozens of hydropower projects worth thousands of billion VND, significantly cheaper prices compared to imported products.
Towards advanced technology
The development strategy of Vietnam's mechanical engineering industry to 2025, a vision to 2035 approved by the Prime Minister has set a target, after 2025, to form a number of capable consulting and manufacturing contractors. ability to master the design and manufacture of sub-equipment groups, EPC bidding packages (design, technology equipment supply and construction) of industrial projects; focus on supporting a number of domestic enterprises that have the potential to become strong corporations in the fields of automobiles, agricultural machinery and electrical equipment. By 2035, Vietnam's mechanical engineering industry is developed with the majority of majors with advanced technology, product quality meeting international standards, further participating in the global value chain; be proactive in the stages of researching, designing, manufacturing mechanical products, basically meeting the needs of mechanical products in the domestic market …
Accordingly, the state will have policies to support businesses in purchasing designs, innovating technology, production equipment, applying advanced technology and production management models to improve efficiency in using energy and assets. raw materials, improving productivity, quality and competitiveness of mechanical products; supporting product branding and development or merger and acquisition of branded global enterprises, including research and development (R&D) to shorten the process of industrialization.
To promote the application of S&T in the mechanical industry, Mr. Do Phuoc Tong – Chairman of Ho Chi Minh City Association of Mechanical and Electrical Enterprises (HAMEE) proposed: The Government needs to build a mechanic industry that can compete and develop market mechanism and international economic integration. Accordingly, it is necessary to promulgate more appropriate policies to encourage the development of the mechanical engineering industry. Support enterprises to invest in machinery and equipment, build factories by supporting loans, creating favorable conditions and preferential treatment for mechanical manufacturing enterprises to enter industrial parks and industrial clusters. with reasonable costs, to develop technology innovation support programs. Besides, building a system of product quality standards according to national standards and industry standards as a basis for development orientation; building mechanisms to promote technology and technology transfer from FDI enterprises to Vietnamese enterprises….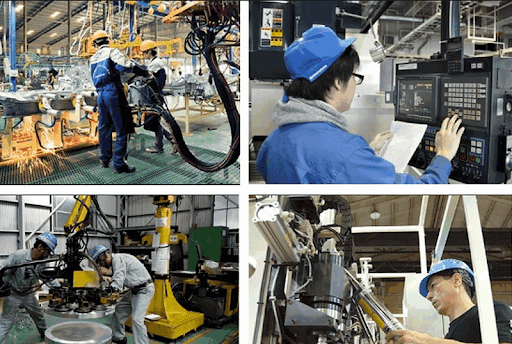 According to the Vietnam Mechanical Industry Development Strategy 2025, with a vision to 2035: The Ministry of Science and Technology shall assume the prime responsibility for, and coordinate with concerned ministries and branches in, building, amending, supplementing and perfecting the system of standards, National technical regulations for important mechanical products in the automotive, agricultural machinery and electrical equipment sectors, in accordance with international standards, and at the same time building technical barriers towards improve quality for imported mechanical products.