Mechanical industry confirmed its position
Over the past time, the mechanical industry in Khanh Hoa has created certain positions. In which, the industry of manufacturing coffee processing machines and shipbuilding accessories are two areas that create a great reputation …
Coffee processing machine exported
Currently, the mechanical industry serving the coffee processing sector also has the presence of about 10 companies and other small workshops. In which, the outstanding feature is Vina Nha Trang Mechanical Joint Stock Company with modern, quality, closed assembly and processing lines. According to the general assessment, the mechanical enterprises (enterprises) specialized in manufacturing coffee processing machines of Khanh Hoa are having a very high position in the market. It is difficult for other localities to compete with Khanh Hoa in this field. Mr. Nguyen Van Hoang – Chairman of the Board of Directors of Vina Nha Trang Mechanical Joint Stock Company, said that currently, about coffee processing machinery, Vina Mechanics accounts for about 70% of the market share.
However, at present, the domestic market is showing signs of saturation, coffee processing plants are assembled too much. The capacity of the factories far exceeds the output of Vietnamese coffee. The Coffee Association also has recommendations for coffee processing enterprises to consider when investing in additional coffee processing lines. Therefore, at present, there are not many new coffee processing factories, enterprises mainly focus on modernizing, replacing outdated lines and machines. This situation will lead to a disadvantage in the development of production and business of coffee mechanical enterprises. However, with the advantage of being the leading wing in this field, Khanh Hoa mechanics quickly seized the market and sought export opportunities. It is known that at present, more than 50% of coffee processing machinery and equipment produced by Vina Nha Trang Mechanical Joint Stock Company are mainly exported to countries: Laos, Thailand, Myanmar, Indonesia, Brazil. and African countries. Mr. Nguyen Van Hoang said that the coffee processing machines of the company are enough to compete with those of other enterprises in the world. Therefore, when products penetrate foreign markets, they have been accepted and affirmed their position. In order to continue to grow strongly, mechanical enterprises are paying more attention to technology investment, especially automation technology.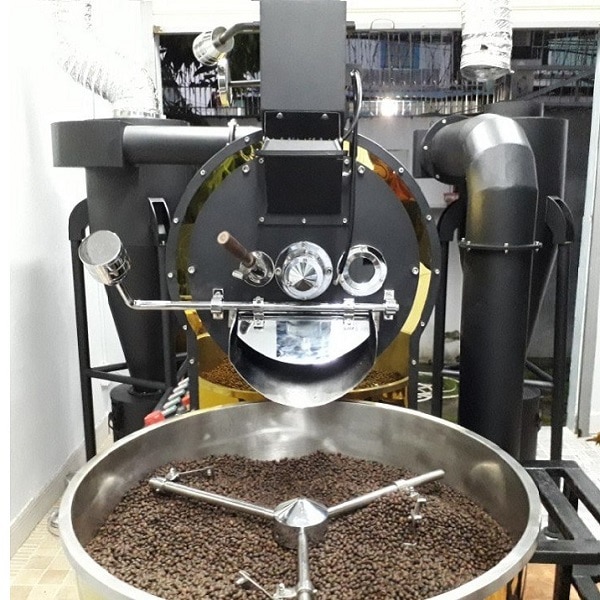 Mr. Tran Van Ngoan – Deputy Director of Department of Industry and Trade, Vice Chairman of Khanh Hoa Mechanical Association: Mechanic manufacturing coffee processing machine and shipbuilding auxiliary mechanics are two very strong fields of Khanh Hoa. These are also industries with great growth potential. Mechanical production of coffee processing machines has long affirmed the No. 1 brand name with the mass export of products to the world. And shipbuilding auxiliary mechanics also creates a certain reputation for shipbuilding companies. With a qualified workforce and the recovery of world shipping, shipbuilding auxiliary mechanics will certainly make great strides in the coming years.
Shipbuilding auxiliary mechanics is also considered the strength of the Khanh Hoa mechanical industry. Currently, in the city. Nha Trang, Ninh Hoa town and Cam Lam district gather many enterprises as subcontractors for Hyundai Vinashin and Cam Ranh Shipyard. The auxiliary items that the mechanical enterprises regularly execute include: balustrades, stairs, ventilation, chimneys, working floors … of ships. Especially, all these products are assembled for ships to export to European countries and difficult markets. Through the evaluation of shipbuilding companies, the shipbuilding auxiliary mechanical products made by Khanh Hoa enterprises have very high accuracy, meeting the strict requirements of the International Maritime Organization (IMO). ).
Mr. Pham Van Luom – Director of Hung Bao Co., Ltd said: "The mechanical industry supporting shipbuilding in Khanh Hoa is among the top in the country. Compared to other localities, we have many large shipbuilding companies. In which, Hyundai Vinashin is considered the leading company in the shipbuilding sector of the world. The products ordered by Hyundai Vinashin always require very high technical standards, thus helping Khanh Hoa shipbuilding auxiliary mechanics quickly approach international standards. It can be affirmed that the shipbuilding auxiliary engineering industry of Khanh Hoa has been creating its own position, capable of performing the most difficult sub-items in shipbuilding technology ".
It is known that in Khanh Hoa there are many companies specializing in the construction and construction of auxiliary items for the shipbuilding industry. Among them, Hung Bao Co., Ltd., HTH Production – Trade Co., Ltd., Hiep Thanh Industry Joint Stock Company, Seyoung Hoa Hiep Company and Jet Vina Co., Ltd. have good capacity, meet the standards. by IMO. In these enterprises, more than 70% of the employees have an intermediate or equivalent intermediate level or higher. Most of the engineers have experience working in large shipyards. This is the strength of the Khanh Hoa shipbuilding auxiliary mechanics that not all localities have.